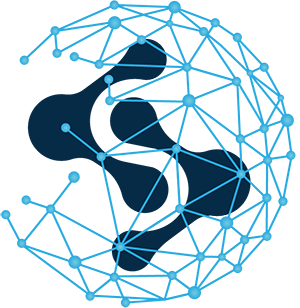 About us
Empowering
Cyber Security Professionals
We are a Swiss homed start up company, with international best in class talents,
focusing on state of the art information and cyber security services.
Located in Brugg AG we are able to cover a significant area with on-site service with short
travel times enabling us to provide agile services to our customers.


Our international team of experienced cyber security experts is knowledgeable on all stages
and task within an information security program and lifecycle.


Our aim to bridge between C-Level presentations, low level hacking and deep dive analytics requires a unique mixture
of skills and mindsets and enables us to provide you with an efficient and effective cyber security shield.
Leading Cyber Security Knowledge
Our MEMBERS
Meet our core team
Dr. Thomas Punz
CEO and Founder of SECURNITE
Dr. Thomas Punz, who founded SECURNITE in 2017, has more than 17 years of experience in IT security. He is also focused on big data, cloud and mobility. He has a PhD in experimental elementary particle physics that he gained while discovering the Higgs boson.
Anna Mempel
Country Manager Germany
Anna is working in the field of IT-Security since 2014 when she managed the development of enterprise software and its protection against manipula-tion and misuse as well as the introduction, customization and operation of this software for several key accounts.
Benedikt Hofmeister
Head of Defensive Security Operations
Working in the IT-Development and Security environment for many years, Benedikt provides and supports our main clients with his expertise regarding Defensive Security topics like Log Management, Splunk Dashboards and analysis, Tabletop Excersises, development of Usecases, Runbooks and Security Concepts.
Michael von Koczian
Senior Cyber Security Consultant
Michael has been active in the Cyber Security Sector for over a year. Key areas of his work include developing custom software solutions, DevSecOps, developing custom training materials as well as a wide range of security services with a focus on the offensive security domain.
Gauthier Dierickx
Cyber Security Expert
Gauthier has been active in the Cyber Security sector for over 3 years.During his career, he has gathered experience in consulting and auditing in the domains of Public Key Infrastructure, IT Security, Governance and Risk Management, Business Continuity Management, and OT cybersecurity.
Edgar Kappes
JUNIOR CYBER SECURITY CONSULTANT
The focus of Edgars activities lies in the execution of IT security projects. In the past he has assisted companies with the implementation and operation of incident response processes and digital forensics.
He has assisted small and medium-sized companies and large corporations with their security operations and reduce the attack surface.
Highly qualified Cyber Security Specialists
All of our team members are highly experienced professionals and highly acknowledged in their field, but also passionate and devoted to teaching. They all combine a can-do spirit with professionalism and accuracy in everything they do. Vastly experienced in the corporate world, our broad range of qualified individuals have the expertise to deliver high quality teaching material, that corresponds to the highest standards of modern Human Resources practices. Their goal is to provide you both with a solid theoretical background, and a set of instantly applicable practices.
Explore our latest courses!
Don't loose the opportunity to make your colleagues happier, more efficient and more effective in their work!
Meet us at our headquarters!
SECURNITE GmbH
Badenerstrasse 9

5200 Brugg
Switzerland
May we betweenwhiles invite you to our Cyber Security live Webinars and Events?