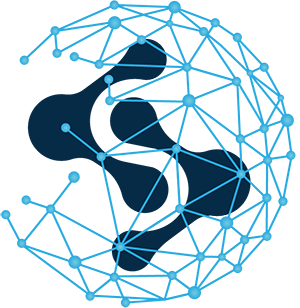 About us
Empowering
Cyber Security Professionals
We are a Swiss homed start up company, with international best in class talents,
focusing on state of the art information and cyber security services.
Located in Windisch AG we are able to cover a significant area with on-site service with short
travel times enabling us to provide agile services to our customers.


Our international team of experienced cyber security experts is knowledgeable on all stages
and task within an information security program and lifecycle.


Our aim to bridge between C-Level presentations, low level hacking and deep dive analytics requires a unique mixture
of skills and mindsets and enables us to provide you with an efficient and effective cyber security shield.
Leading Cyber Security Knowledge
Our MEMBERS
Meet our core team
Dr. Thomas Punz
CEO and Founder of SECURNITE
Dr. Thomas Punz, who founded SECURNITE in 2017, has more than 17 years of experience in information security. He is also focused on big data, cloud and mobility. He has a PhD in experimental elementary particle physics that he gained while discovering the Higgs boson.
Anna Mempel
CoO
As a Master of computer science, Anna Mempel has more than 10 years of experience in managing IT projects. She supports small and medium sized enterprises as well as large business in establishing an efficient information security strategy that incorporates company culture and is aligned with the business goals.
Dominique Ehrhardt
Senior Cyber Security Consultant
Working in IT and the information security environment for more than 20 years, Dominique supports our clients with his expertise regarding Governance, Risk and Compliance. He sets up Information Security Management Systems (ISMS) in compliance with ISO 27001, spins up their Business Continuity Management (BCM) or trains their employees in IT Service Management (ITIL).
Christian Maas
Senior CYBER SECURITY CONSULTANT
The experienced security architect has been active in the field of system integration and data visualization for over 20 years. In recent years, Christian has mainly worked in the credit card industry, where he has been responsible for and successfully implemented several projects in the context of digital payment and fraud prevention.



Vratko Hadzima
Cyber Security Consultant
Vratko has started his career in the information security sector in 2020. During his endeavors he has gathered deep knowledge in offensive security techniques, like social engineering, open source intelligence, penetration testing, vulnerability scanning, or ethical hacking. He applies his skills in various security assessments for our clients.
Heino Larsen
CYBER SECURITY Consultant
Heino has worked in the banking industry for 18 years, both as a Relationship Manager and as a Corporate Specialist. He has extensive experience in implementing standard operating procedures and ensuring compliance with changing laws and regulations.
Highly qualified Cyber Security Specialists
All of our team members are highly experienced professionals and highly acknowledged in their field, but also passionate and devoted to teaching. They all combine a can-do spirit with professionalism and accuracy in everything they do. Vastly experienced in the corporate world, our broad range of qualified individuals have the expertise to deliver high quality teaching material, that corresponds to the highest standards of modern Human Resources practices. Their goal is to provide you both with a solid theoretical background, and a set of instantly applicable practices.
Explore our latest courses!
Don't lose the opportunity to make your colleagues happier, more efficient and more effective in their work!
Meet us at our headquarters!
SECURNITE GmbH
Steinackerstrasse 1

5210 Windisch
Switzerland
Tritt unserer Mailing Liste bei!
Wir organisieren auch Events und Webinars für Informationssicherheitsexperten und die, die es werden wollen.
Wir würden Dich gerne dazu einladen!