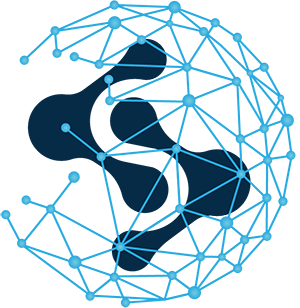 Become a SECURNITE Champion!
eLearning for Cyber Security Experts
Develop advanced cyber security knowledge, skills and competencies. Our courses provide you with all the cutting edge security knowledge,
based on the practices of the leading companies around the globe.
Keep ahead of the competition in the world of cyber security.
Select from several cyber security courses and connect to students and several knowledge bases.
Big community of students
In different countries

Great knowledge bases

Think you are ready?
You'll get access to an awesome platform with cyber security experts.
You'll be connected with smart, talented peaople from all around the world.
Become a member. Join our community.
Join us now, and ensure a better future both for your organization and for the humans who are running it. Unlock the value of Human Capital!
Our MEMBERS
Meet our core team
Dr. Thomas Punz
CEO and Founder of SECURNITE
Dr. Thomas Punz, who founded SECURNITE in 2017, has more than 17 years of experience in information security. He is also focused on big data, cloud and mobility. He has a PhD in experimental elementary particle physics that he gained while discovering the Higgs boson.
Anna Mempel
CoO
As a Master of computer science, Anna Mempel has more than 10 years of experience in managing IT projects. She supports small and medium sized enterprises as well as large business in establishing an efficient information security strategy that incorporates company culture and is aligned with the business goals.
Dominique Ehrhardt
Senior Cyber Security Consultant
Working in IT and the information security environment for more than 20 years, Dominique supports our clients with his expertise regarding Governance, Risk and Compliance. He sets up Information Security Management Systems (ISMS) in compliance with ISO 27001, spins up their Business Continuity Management (BCM) or trains their employees in IT Service Management (ITIL).
Michael von Koczian
Senior Cyber Security Consultant
Michael has been active in the Cyber Security Sector for over a year. Key areas of his work include developing custom software solutions, DevSecOps, developing custom training materials as well as a wide range of security services with a focus on the offensive security domain.
Vratko Hadzima
Junior Cyber Security Consultant
Vratko has started his career in the information security sector in 2020. During his endeavors he has gathered deep knowledge in offensive security techniques, like social engineering, open source intelligence, penetration testing, vulnerability scanning, or ethical hacking. He applies his skills in various security assessments for our clients.
Edgar Kappes
JUNIOR CYBER SECURITY CONSULTANT
The focus of Edgars activities lies in the management and execution of information security projects. In the past he has implemented and operated incident response and digital forensics processes.
He assists small and medium-sized companies and large corporations with their security operations to reduce the attack surface.
Highly qualified Cyber Security Specialists
All of our team members are highly experienced professionals and highly acknowledged in their field, but also passionate and devoted to teaching. They all combine a can-do spirit with professionalism and accuracy in everything they do. Vastly experienced in the corporate world, our broad range of qualified individuals have the expertise to deliver high quality teaching material, that corresponds to the highest standards of modern Human Resources practices. Their goal is to provide you both with a solid theoretical background, and a set of instantly applicable practices.
Be a part of our community.
Be a Champion!
Subscribe to our newsletter.
Find out about our events, news and more.
May we betweenwhiles invite you to our Cyber Security live Webinars and Events?